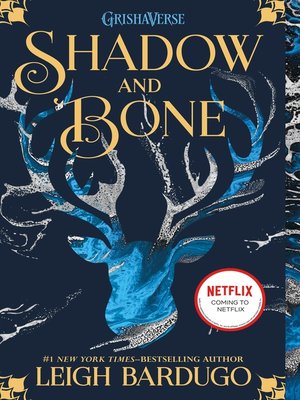 Shadow and Bone - Leigh Bardugo
​
Publisher

:
Henry Holt and Co
Release Date

:
June 5th 2012
Genres

: YA, Fantasy
Pages

: 358
Rating

: ★ ★ ★
☆☆
Surrounded by enemies, the once-great nation of Ravka has been torn in two by the Shadow Fold, a swath of near impenetrable darkness crawling with monsters who feast on human flesh. Now its fate may rest on the shoulders of one lonely refugee.

Alina Starkov has never been good at anything. But when her regiment is attacked on the Fold and her best friend is brutally injured, Alina reveals a dormant power that saves his life—a power that could be the key to setting her war-ravaged country free. Wrenched from everything she knows, Alina is whisked away to the royal court to be trained as a member of the Grisha, the magical elite led by the mysterious Darkling.

Yet nothing in this lavish world is what it seems. With darkness looming and an entire kingdom depending on her untamed power, Alina will have to confront the secrets of the Grisha . . . and the secrets of her heart.
He believed I could help him destroy the Fold. And if I could, no soldier, no merchant, no tracker would ever have to cross the Unsea again.

Yeah, no pressure.
After reading a lot of mixed reviews about Shadow and Bone, I was sure at 75% that I wouldn't like it but as usual I was wrong. The plot is not original, average girl discovers a power that's going to help her save the world, we've all heard it a million times but somehow Leigh Bardugo makes it work.
In the beginning I was very confused, the world was hard to understand, the words difficult to grasp, I don't know about you but a sentence with both "corporalki" and "etherealki" in it is confusing especially when nothing is explained. We just get thrown in the world and we have to learn everything on the spot. I think I was halfway through when I could understand every title mentionned.
But even though the world building is limited and I had a hard time trying to decipher the sentences, there is something addictive about it. I think what I like the most is how complicated the Darkling is.
The other characters can be described with two words (Alina, average but brave. Mal kind and loyal) but I think he's the only one that cannot be summed up this way. We get different portraits of him throughout the book and even after reading it, I can't tell you what I think about him. He's charismatic and I found myself smiling every time he laughed. He's not Rhysand (ACOTAR) but you know, he has potential.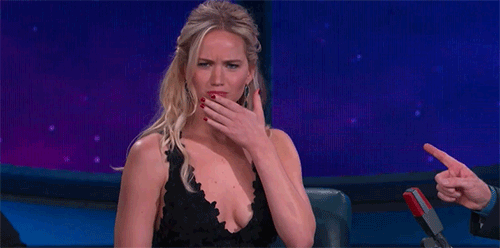 One of the main theme of the book is power. Leigh Bardugo shows that power isn't always where we think it is and can be hidden not only with Alina but with other characters as well. Power isn't only magic or more specifically the "Small Science" but also express itself through other means.
I'm definitely continuing on with this serie. For the sequel I hope to have a lot of action-packed scenes and to be more invested emotionally.
This is nothing to do with the review but I had to share this :
What are you smiling at ?
[...}
- Myself, I admitted
- Are you that funny ?
- I'm hilarious.