Obviously, I'm talking about translated books. The title would have been too long if I had precised it ~
Anyway, for those who don't know (which would be weird since I say it all the time) I'm french. The only translated books I've read in french were : The first two books of Night School by C.J Daugherty, The Hunger Games serie by Suzanne Collins and unfortunately, A Song of Ice and Fire by Georges RR Martin.
Why did I read those in french ? I used to underestimate myself when I was in High School so the idea of reading in english never crossed my mind. I was convinced I wouldn't understand and the idea of this happening scared me. One day, my english teacher told us to read The Picture of Dorian Gray by Oscar Wilde and then she looked at me and told me I had to read it in english because I was good enough to do so.
At this moment, I thought "okay, she's going to be so disappointed" and then I opened the book and guess what ? I understood almost everything. Since this day, I only read in english and I'm much happier this way.
It's not that I don't like french. I love french ! But for some reasons that I'm going to list, I prefer reading in english.
This is one of my biggest pet peeves. Sometimes, for some reason, translators change some characters' names, as if it was going to be much easier to read with more "frenchy" names.
Examples : Celeana became Keleana (Prounounced KÉ-LÉ-A-NA).
My reaction when I heard it :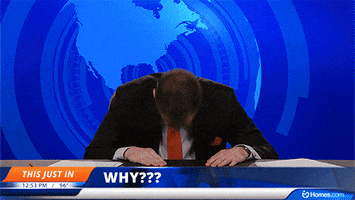 The worst is with the Harry Potter serie. I know some of the names are meaningful but at least they could put a footnote to specify the real names.
- Snape = Rogue
- Hogwarts = Poudlard
- Muggle = Moldu
- Tom Riddle = Tom Jédusor
Funny story, the first time I've read Harry Potter and The Sorcerer of Stone, I thought "wait... So Rogue only exists in the movie ! Nooo, he was such an important character" and when the potions professor was introduced I thought "Why is this Snape guy replacing Rogue ?"
Yeah, it took me some time to understand, don't judge me.
2. "YOU AND... "Y

OU"
For those who don't know, in french we can say "you" with two different words. One word is more formal than the other and is commonly used in fantasy books.
Seing Chaol adressing Dorian this way is weird to me. I mean, they're friends ! They shouldn't be that formal but at the same time it would be odd if Chaol used the other non formal way.
As you see, this is tricky which is why I prefer reading in english which is so much more simple.
3.THE QUOTES
This is an obvious one. Like everyone else in the world, there are always some quotes I like in a book. I prefer knowing the "real" quotes than the translated ones. Also, they sound better to me in english.
I asked you on Twitter to give me some quotes (thanks for those who did, *sends big hugs*). I couldn't use them all since they don't all have a translated version, so sorry if you don't see your quote here !
I'm going to compare them with the translated version. (I wasn't sure about this part of the post, tell me what you think of it in the comments !).
"Happiness can be found in the darkest of times if one only remembers to turn the lights on" - Dumbledore.
"On peut trouver le bonheur même dans les moments les plus sombres... Il suffit de se souvenir d'allumer la lumière"
"To the Stars who listen, and the dreams that are answered" - A Court of Mist and Fury
"Aux les étoiles qui écoutent, et les rêves exaucés."
Okay, I have to admit the french ones are pretty good but I like knowing the original ones.
4. SOME THINGS CAN'T BE TRANSLATED PROPERLY
This one is obvious too. Languages are different one can express things another can't and that's why I love languages so much. However, I don't like reading in french things that can't be said in french, if that makes sense.
The only example I can find is "Are we okay ?". We can't say that in french so translators have a hard time translating it and I have a hard time reading the translated version.
Those were the reasons why I don't like reading in french.
Do you like or want to read in another language ? Let me know in the comments !